Sell Your Diamond Jewelry Online
Welcome to ThingsWeBuy, the fast and secure way to sell your diamond jewelry. Our expert appraisers will offer you the best price anywhere, with no fees and payment in as little as 24 hours. All backed by our 100% Satisfaction Guarantee. If you're not happy with our offer we'll send your items back free of charge.
Request an Appraisal Kit
5 Star Customer Reviews

Things We Buy was just as advertised! the process was fast, convenient, and super easy. I sent in some jewelry I didn't wear anymore and within 24 hours I reveived an offer that was much more than I expected. Thank you TWB!
Mike W

I could not be more satisfied with Things we buy. The customer services is fantastic! I got my offer for my old diamond rings and was pleasantly suprised at the ammount. Will I accept...you bet I will!
Sarah L

They erased all my doubts once I recieved my kit. It was all very professional and they insured my things would be insured up to 25k, which put me at ease. I sent in my items and got a generous offer in 24hrs. What's not to love.
Kelly S
What We Buy
From diamond engagement rings to loose diamonds, we make selling diamond jewelry easy, stress-free and rewarding.
Our appraisers are specialists in diamond appraisal and are prepared to offer you the best price anywhere.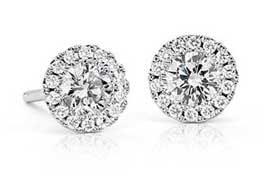 Diamond
Earrings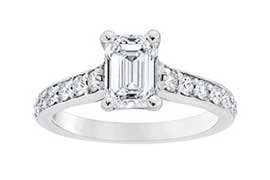 Diamond
Rings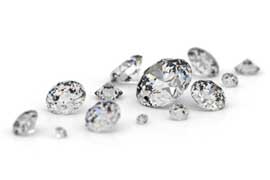 Loose
Diamonds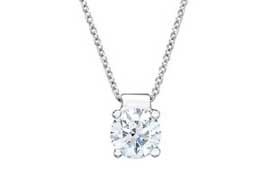 Diamond
Jewelry
How to Sell Your Diamond Jewelry
We designed our service to make selling designer jewelry as safe and easy as possible. Our simple 4-step process gives you transparency into our system, every step of the way. Discover how we empower you to earn the most money back from your jewelry.
Request Your Free Kit
Use our easy form and we'll send you a free Appraisal Kit, with up to $100,000 of shipping insurance provided by us.
Free Jewelry Evaluation
Once your kit arrives at our secure facility, our expert team of experienced appraisers will carefully evaluate your items.
Personalized Offer
As soon as appraisal of your items is complete, we'll send you an email with a buy offer for you to review.
Receive Your Payment
Double-check your payment method and hit "Accept Offer." Your money is now on its way. It couldn't be easier!
Our Trusted Network of Diamond Buyers
ThingsWeBuy has spent years building relationships with professional diamond buyers around the country who reflect our values of honesty, responsibility and high payments to customers. To take advantage of our buyer network, all you have to do is:
Request your Free Appraisal Kit
Send in your diamonds
Relax and wait for your offer
Once your appraisal is complete and your offer is finalized, you'll receive an email with your offer and a transparent breakdown of the details.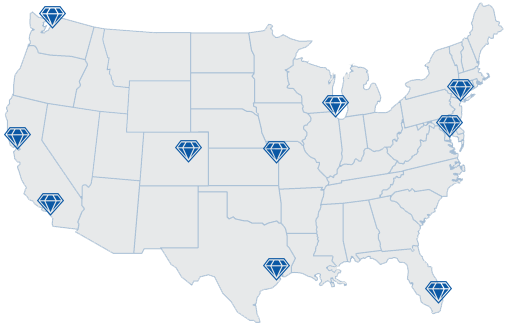 How Do You Calculate My Offer?
Once your jewelry arrives at our secure facility, our team of experts will carefully appraise your items based on:
Recent purchase prices for similar items
The quality of your stones base on the 4C's
The amount of precious metals in your jewelry
With a national network of diamond and jewelry buyers, GIA-trained appraisers, and state-of-the-art technology, no other jewelry buyer can match the value we provide
Our Recent Payouts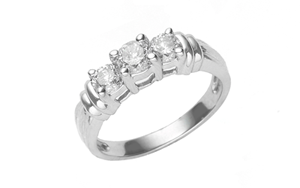 $2,920
14kt-VVS2-Diamond Ring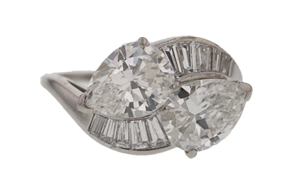 $2,897
VS1-Platinum Diamond Ring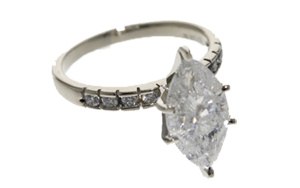 $2,165
14kt-SI2-Diamond Ring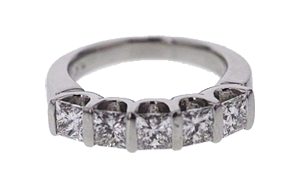 $1,428
14kt-SI1-Diamond Ring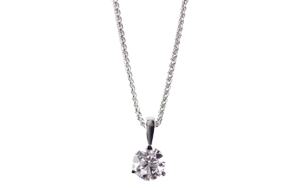 $1,580
14kt-SI1-Diamond Pendant Necklace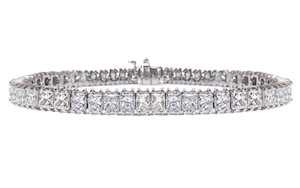 $986
10kt-I1-Diamond Bracelet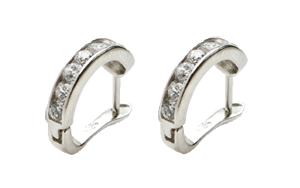 $873
18kt-SI2-Diamond Earrings
How Much is My Diamond Jewelry Worth?
The value of diamond jewelry is affected by the piece's age, rarity, condition and popularity. In addition to these factors, diamonds are graded on a standard scale called the 4C's of diamond grading: Also, if your diamond has Gemological Institute of America (GIA) paperwork or has been professionally appraised, this documentation will help you get the most value for your diamond jewelry.

Carat
The carat of a diamond is its weight. The value of a diamond increases as carat goes up… the heavier the diamond, the better!

Clarity
Most diamonds have tiny imperfections, called "inclusions," which affect the clarity of the diamond and its value.

Color
Many diamonds naturally take on color, while other diamonds appear to be colorless and perfectly clear.

Cut
Diamonds are cut into their jewel shape, so the "cut" of the diamond is the shape of the diamond and the number of edges.
How Are Diamonds Certified?
A diamond certificate, or diamond grading report, is an official analysis of a diamond's:
Shape and cut style
Precise measurements
4C's (Cut, Color, Clarity, and Carat grades)
Polish or smoothness
Diamond symmetry
Fluorescence
Inscriptions
A certificate from the GIA, the oldest and most respected diamond grader, is an important factor in pricing used diamond jewelry. Make sure to include any certifications you have in your Appraisal Kit.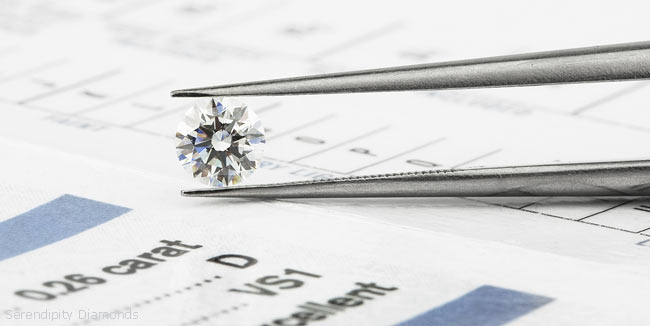 Contact Us, We're Always Here to Help.
ThingsWeBuy works hard to provide all our customers with dedicated one on one attention. If you have any questions please don't hesitate to contact us we would be happy to help!
(800) 393-5532
customerservice@thingswebuy.com