sell your Wedding ring Securely
Welcome to ThingsWeBuy, the fast and secure way to sell your wedding ring. Our expert appraisers will offer you the best price anywhere, with no fees and payment is as little as 24 hours. All backed by our 100% Satisfaction Guarantee!
Request an appraisal kit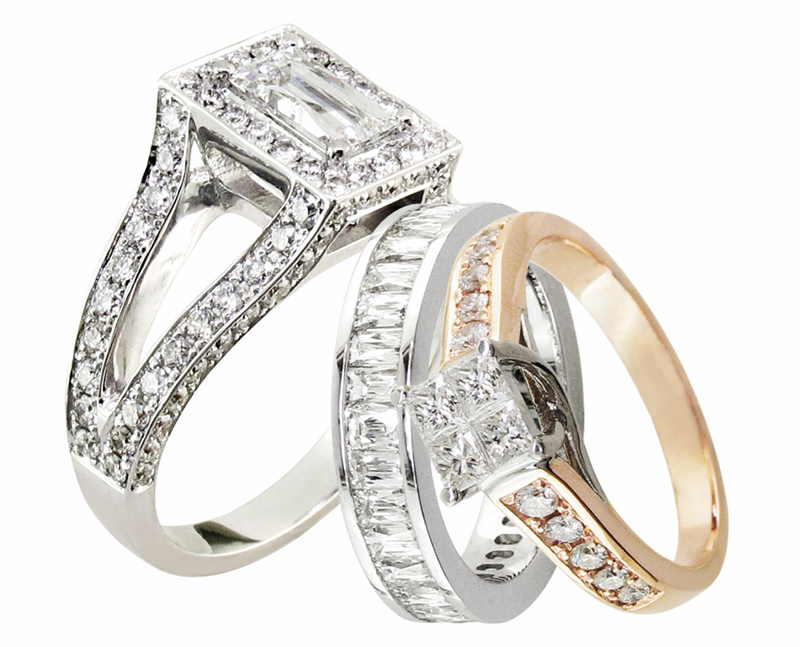 What we buy
From gold wedding bands to diamond bridal sets, we make selling wedding rings easy, stress-free and rewarding. Our appraisers are specialists in wedding ring valuation and are prepared to offer you the best price anywhere.
Wedding Bands
Diamond Rings
Bridal Sets
Eternity Rings
Matching Wedding Bands
Stackable Rings
How much is my Wedding ring worth?
The value of a wedding ring is affected by the piece's age, rarity, condition and popularity. In addition, a wedding ring can increase in value if paired with a matching wedding band or if part of a bridal set. To make sure your ring keeps its value, keep your ring in a lined jewelry box to prevent damage. Blemishes like scratches or scuffs can lead to a reduced value. Also, keeping your box and documentation from your purchase will enhance the value of your wedding ring.
How do you calculate my offer
Once your jewelry arrives at our secure facility, our team of experts will carefully appraise your items based on:
Recent purchase prices for similar items
The quality of your stones based on the 4C's
The amount of precious metals in your jewelry
With a national network of diamond and jewelry buyers, GIA-trained appraisers, and state-of-the-art technology, no other jewelry buyer can match the value we provide